How many ingredients are banned or restricted from personal care products?
Five Things You Can't Un-Know
The FDA does not have the authority to remove harmful ingredients from the products we put on our bodies every day.
The last year Congress passed a major federal law regulating cosmetics was 1938.
80,000+ chemicals are on the market today and many don't have any safety data available.
Two pages of law regulate a $62 billion industry.
Only 20% of the skincare ingredients used today have ever been tested for safety.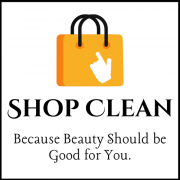 SHOP FOR A CAUSE!
Total Donations
$4,012.38
Harmful Chemicals in Personal Care and Cosmetic Products Lead to Negative Health Outcomes for Women
Hundreds of chemicals including, phthalates, formaldehyde and lead have been discovered in cosmetic and personal care products.